Puppet Walkabouts
Since 2018, Above Bounds have collaborated with PoCo Creations to bring larger than life puppet walkabouts to cities, streets, festivals and events near you! The perfect spectacle, our puppet walkabouts are suitable for families and young people, and you can book us for an event, parade or festival.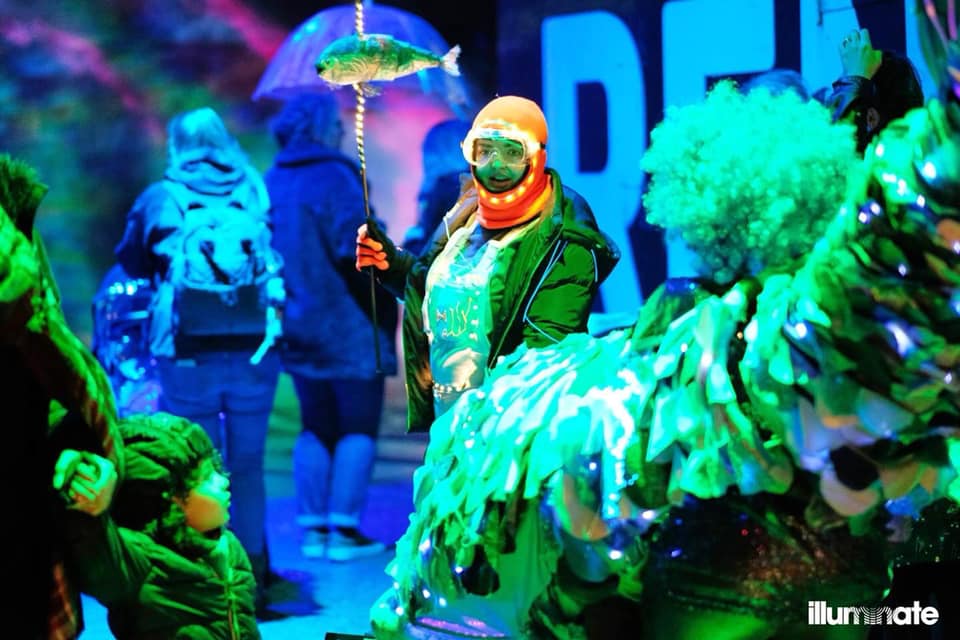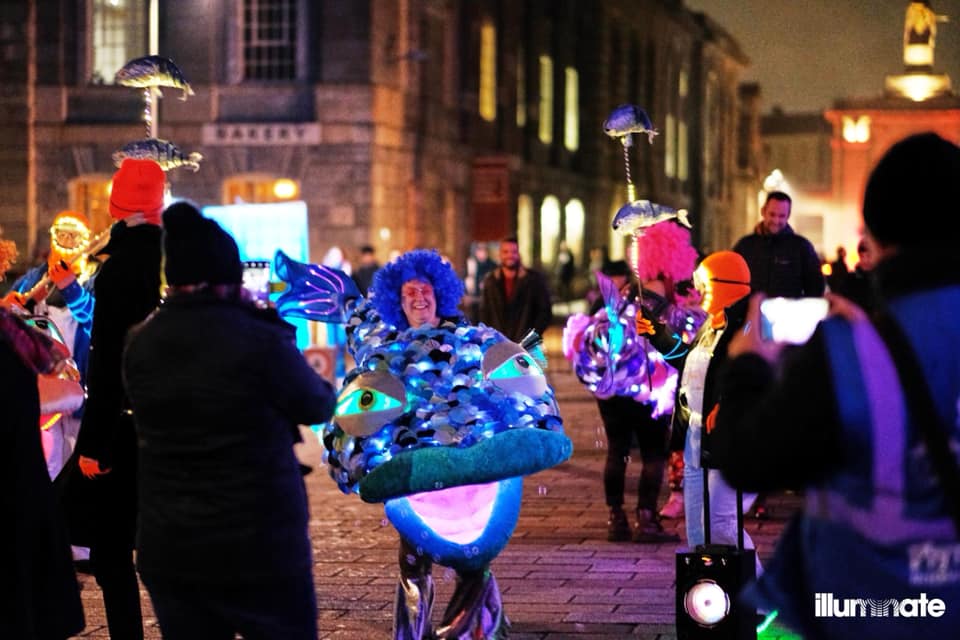 The Fishco Disco
"Beneath the calm waves, on a dark and sleepy night, the fish are ready to party, loud, proud and bright! Come and join the Fishko Disco!"
The Fishko Disco is a shoal of 3 larger-than life jazzy disco fish, straight out of the 70's! This innovative walk-about puppet performance was created for families by PoCo Creations in collaboration with Above Bounds and walk-abouts can last anywhere from 15-30 minutes. With an opening mouth and articulating fins each fish puppet is operated and worn by a sequin clad puppeteer brandishing a bubble gun hidden inside the fish's mouth. The fish are chaperoned by a disco dancing fisherman carrying portable speakers playing classic disco tunes, interactacting with passers by and encouraging them to join the Fishko Disco. Covered in fabric scales and finished with fibre optic fins, light-up eyes and illuminated bodies, this a really fun and colourful walkabout where audiences won't be able to stop themselves joining in and having a boogie!
Collaboration commissioned by Illuminate Plymouth.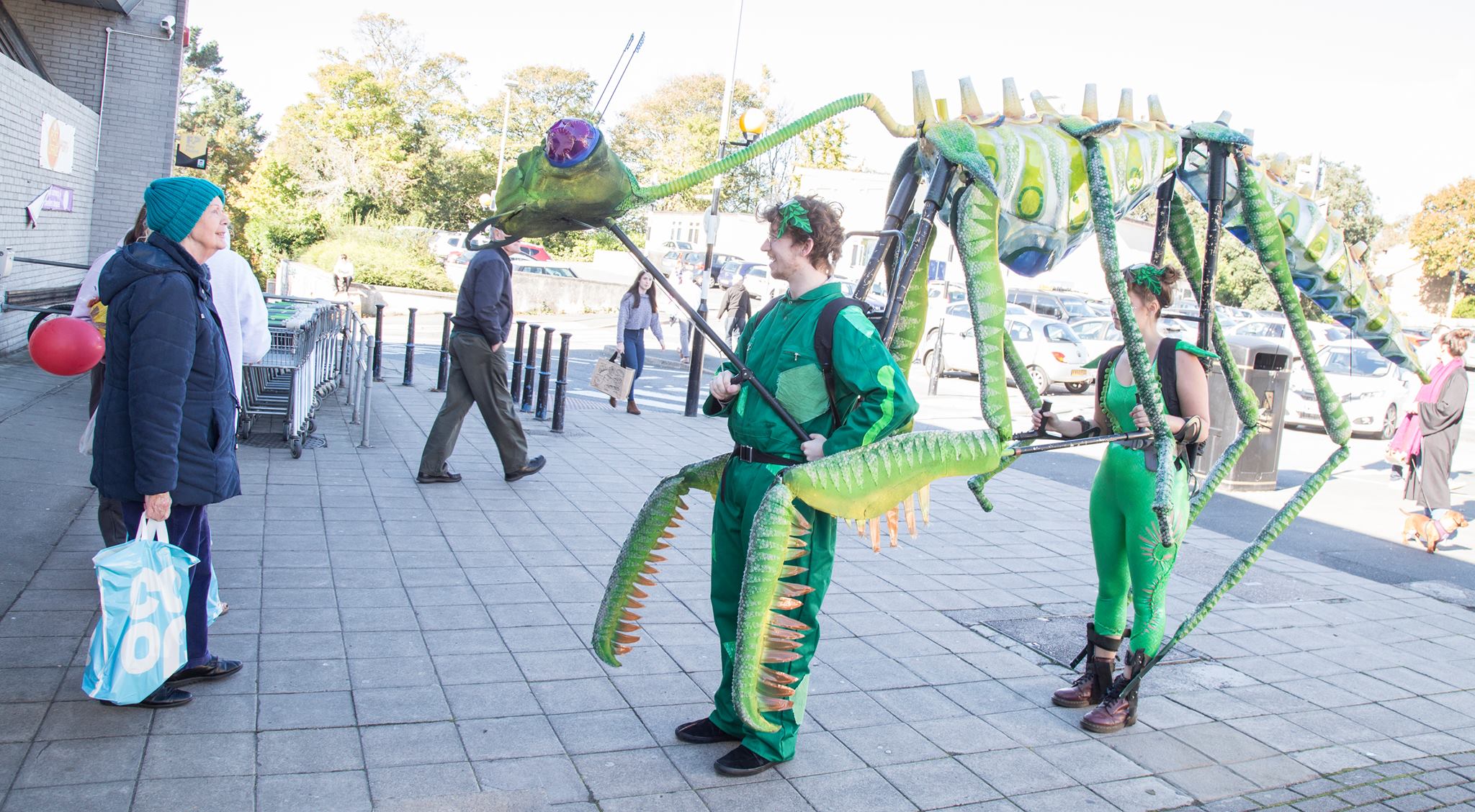 The Collosal Critter for Above & Beyond Children's Theatre Festival
We brought PoCo Creations the Collosal critter to areas around the City for the Above & Beyond Children's Theatre festival 2018. An unexpected encounter on the high street, in the library and the supermarket, our puppet performances delight young and old.
To enquire about booking email abovebounds@gmail.com.