The Ugly Duckling in Hibernation
Whilst real ducks do not have a long winter sleep, our Ugly Duckling is have a well earned rest for the festive season.
We had a great time touring The Ugly Duckling & Other Tales beginning at the Brighton Fringe Festival back at the end of May right through to our final performance at Victoria Hall in Radstock. Although as a result of the tour the team have reassembled for workshops and schools performances right through the Autumn term.
This has been the first major tour for Above Bounds and we've certainly learnt a lot which will help us grow for the future. As our work to date has been primarily based in Devon, we were thrilled to see such strong support from our Exeter audiences with two sell-out performances at The Unpacked Family Theatre Festival and several well attended workshops across Libraries with support form Exeter City Council.
Whenever you take a show out on the road there is a degree of trepidation about how it will be received. We were overwhelmed with some of the responses from our audiences, and it certainly helped to bolster moral over what became a rather sprawling tour. Thank you to everyone who stopped to speak to us at the end of a show or contacted us over facebook, your comments mean so much to us and help us to continue making new shows. Yet there are always lessons to be learned. I think our approach to making shows will adapt as a result of the tour and certainly we'll be making a few alterations to The Ugly Duckling & Other Tales before it waddles off on the road again. We've built some very loyal audiences over the past few years and its important for us that they get to see something new as well as developing our work for newcomers to Above Bounds.
It's been an exciting few months for the team as well. Helen was selected for the Emerging Producers Programme at The Edinburgh Fringe Festival; George completed his Masters Degree in Playwriting; and Nina Raines who designed the set for Ugly Duckling has embarked on a new journey, beginning her Masters degree in Scenic Art at Bristol Old Vic Theatre School.
We've also got some exciting news that our new show, The Elves & The Shoemaker will be premiering at Libraries across Devon this Christmas. You can book tickets here: www.ticketsource.co.uk/abovebounds
One of our Exeter shows has sold out with limited availability on the second, so to has our performance at Pinhoe Library, but you can still catch us at Plympton and Plymstock libraries on the 16th December and Kingsteignton Community Hall on the 21st. We have now signed up to the Family Arts Standards- so you can be rest assured we will provide an event suitable for all of the family!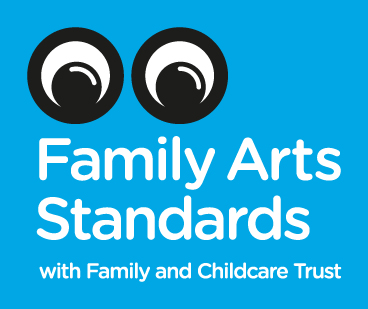 Thanks once again to everyone who has supported our show and please stay tuned for more exciting updates in 2018.
Helen & George x
Here are some photographs from our FREE performances at Kingsteignton Town Hall-